Pure Un-refined Shea Body Butter!! A large family size 1 lb tub only $24.95





---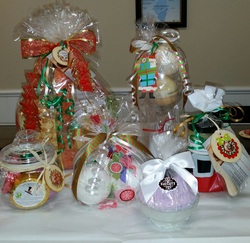 Everyday is a great day at MRS INDECENT EXPOSURE! Giving the gift of Relaxation...PRICELESS! Shop in-store now or online for FREE Priority Shipping.

---
KAMA SUTRA!

Makes Love Better!! Share a glass of wine and spend some time with the one you love! LOVE BATH! Call (773) 417- 3223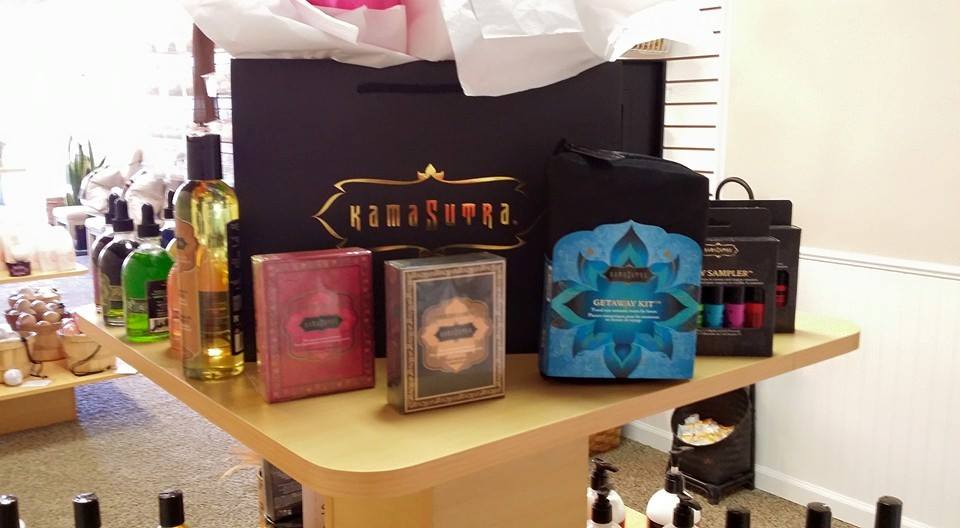 ---
ALL NATURAL SPA DETOX

by: MRS INDECENT EXPOSURE


DEAD SEA SALT has a higher concentrate of natural magnesium and mineral content than any regular sea salt or table salt making it the perfect solution for body detoxing or a gym workout recovery routine. Due to its higher salt content, Dead Sea Salt is especially useful for naturally treating skin conditions such as acne, eczema, wrinkles, sagging, age spots, and also can help in relief of conditions such as arthritis. This salt is perfect for toning the skin and relieving dryness. As you soak and relax, the sea salt acts like a magnet drawing toxins out of your body. Meanwhile your skin absorbs the nourishing nutrients and minerals for that whole body, glowing feeling. Sourced from the Dead Sea in Israel, this magical salt is cherished the world over for its unique healing properties. In ancient times, the Roman Gladiators bathed in the Dead Sea to recover from battle. It must have worked for them because after all, they took over the world. Isn't it time you did the same? Or at least feel like you can. I think so!!!
Detox with Dead Sea Salts! 8 oz.

From the Dead Sea in Israel. For the men we have A MAN'S TOUCH - An aromatic blend of myrrh and sandalwood with a light touch of vanilla. HIM - Exotic and fierce, mysterious and a rebel, pure freshness for a guy like you that doesn't have limits. GAMECHANGER - Uniquely masculine with bergamot and lemon backed by drying cedarwood, musk, thyme and lavender, this sophisticated gentleman's fragrance separates the boys from the men. For the women we have FRIENDLY PRESSURE - Visions of spice and tranquil stillness abound with this awakening mixture of honeydew melon infused with an herbal blend of cilantro, orange leaf, rosemary, white tea, and ginger. Your spa awaits! GUILTY PLEASURES - This women's fragrance carries a blend of neroli, raspberry, tangerine, jasmine, orange blossom, marshmallow, vanilla, sandalwood and heliotrope. Very sexy, very seductive. WHITE TEA & GINGER - A fragrance that captures the mellow appeal of white tea then finishes with the zesty spice of Hawaiian ginger. One of my favorites! Unscented Dead Sea Salt is available too. *please specify scent(s) desired*


---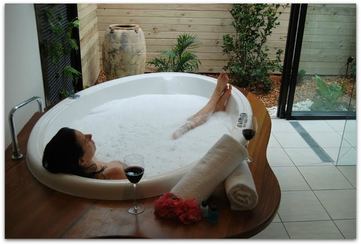 Calm Your Inner Soul!

Relax With An Epsom Salt Detox Bath


Epsom salt detox baths are a great way to detoxify your body, de-stress, and boost your immune system. I can't get enough of Epsom salt detox baths! I love how rejuvenated and energized I feel from them. Especially if you're feeling sluggish or overstressed, Epsom salt detox baths will rid your body of the toxins and ease any of these symptoms. Since toxins and chemicals are all around us, everyone can benefit from a detox bath. Even though there are many things we can do to avoid toxins, some are unavoidable in our environment. A detox bath is a great way to rid yourself of any harmful substances. Some customers have even reported significant weight-loss with regular use. Your spa treatment is scented and available in Belizean Breeze, Blue Sage & Lemon, Rain Bath, Endless Love, Irresistible, Epiphany, Butterflies, Playful One, Sexy Secrets, Intimacy, Purple Passion (our tribute to PRINCE), Strawberries & Champagne, and Sweetheart. (see our scent list in the Bath & Body Shop for scent description) Large 8 oz. size or 20oz Spa Detox
---
After The Epsom Salt Detox Bath

To aid in detoxification, after the bath you may want to rub down your body with a Kessa Glove mitt or loofah. This rubbing stimulates the lymphatic system which will also help increase the release of toxins.


---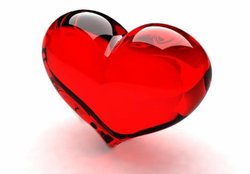 Mrs. Indecent Exposure .... thank you for shopping with us!





---