WEEKDAY SPECIALS! We know that no 2 days are alike so we came up with something special for each one! Check back each day for a new deal! Treat yourself! Deals are In-store Only!


​
​
​JUST BECAUSE..
GIFT CERTIFICATES AVAILABLE NOW!! Whatever reason it may be, say I love you with the gift that fits any occasion!
*taxes not included use in-store or online ​
---

​AROMATHERAPY... By MRS. RESSA

---
Pamper yourself! Aromatherapy Spa Gift Packages designed especially for you! NEW CUSTOMERS SAVE 25% OFF YOUR FIRST ORDER! Gift Certificates are available! 6916 W. NORTH AVE CHICAGO 60707 CALL (773) 417-3223 TODAY!!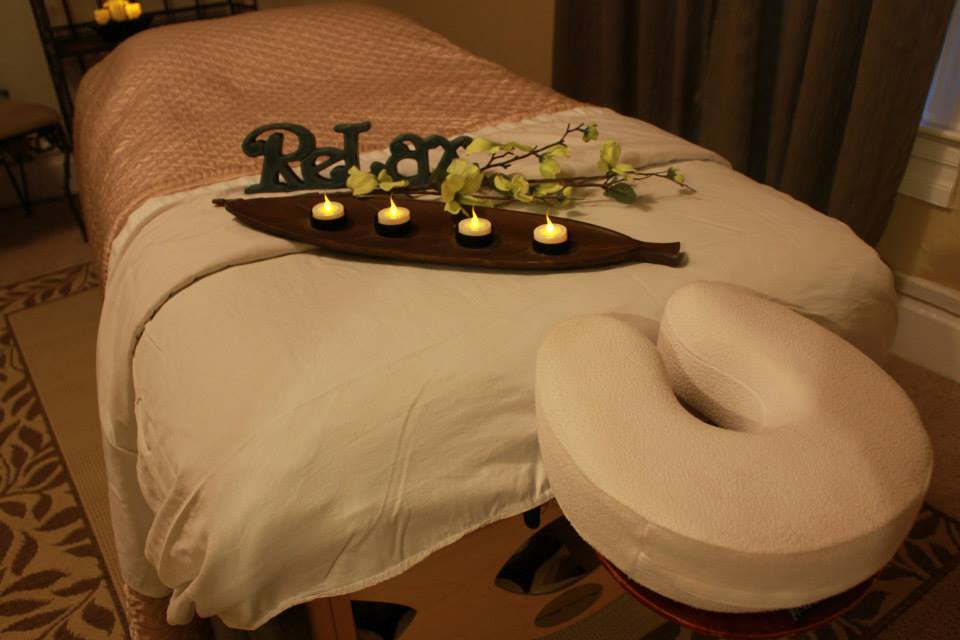 (773) 417-3223

(888) 369-5187







WHAT WE MAKE...


GIFT SETS...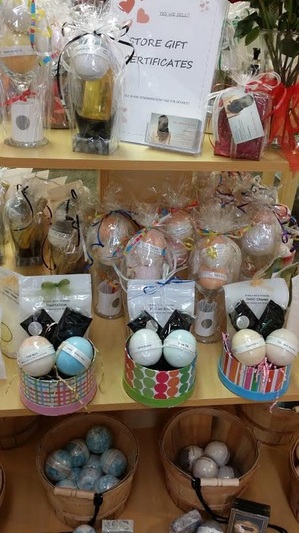 GIFT BASKETS...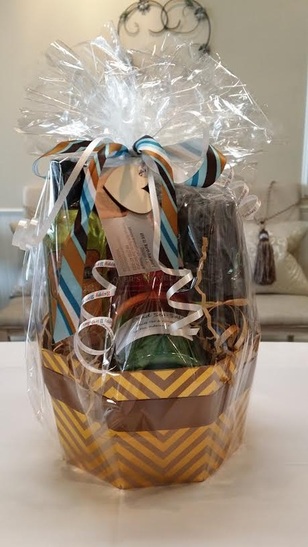 GIFT SETS & SPA GIFT BASKETS ARE MADE TO ORDER! JUST CALL!
---
BUBBLE BATH ICE CREAM CONES AND SUNDAES...
Indulge in a handmade Bubble Bath Ice Cream Cone! It's 2 baths in 1! The scoop is for one big bubbly bath and the cone is a moisturizing Vanilla Bath Bomb. Our Ice Cream Sundae is 4 baths in 1! The scoop is for 2 bubble baths and the cup is 2 bath bombs. They're overflowing with moisturizing Shea & Cocoa Butters, cleansing salts, and soothing oils that hydrate and nourish your skin. It is not just a bath... it's a skin softening, muscle relaxing, detoxifying spa experience with the added fun of bubbles! Available in Manic Monday, Black Raspberry Vanilla, and Hawaiian Princess. (see our list below for scent descriptions)
---
NATURAL COCONUT MILK SOAP...
| | |
| --- | --- |
| | Our Coconut Milk Complexion and Body Soaps are specially formulated with Shea and Cocoa Butter, Tussah Silk, and of course Coconut Milk. Lathering up with our soaps will give you that gentle deep clean you are looking for without over drying! Coconut milk is naturally Vitamin E enriched and choked full of the necessary fatty acids which help to eliminate dirt, impurities, and remove dead skin. These same fatty acids and Vitamin E also work to replenish moisture in the skin leaving it smooth, soft, and radiant! Available scented in 5oz size squares. Order yours today! (see our list below for scent description) (these and other assorted scents are available in-store too) |

BATHE YOURSELF IN LUXURY!


SCENTED BUBBLE BATH POWDERS... Aromatherapy never smelled so good! Just a scoop turns the ordinary into EXTRAORDINARY! (scent description below)
---
---
MY LITTLE DIVA! Girls Bath Collection. ON SALE NOW!! A Little Diva loves to bathe and she will love these playful scents! With names like POPULAR, FIRST CRUSH, DRAMA QUEEN, SOPHIE'S SMILE, CHERRY CHICK, MOCHA MISSY, and NEVERENDING RAINBOW we are sure she will find one that's right for her! Over 20+ to choose from! Scroll down for scent list!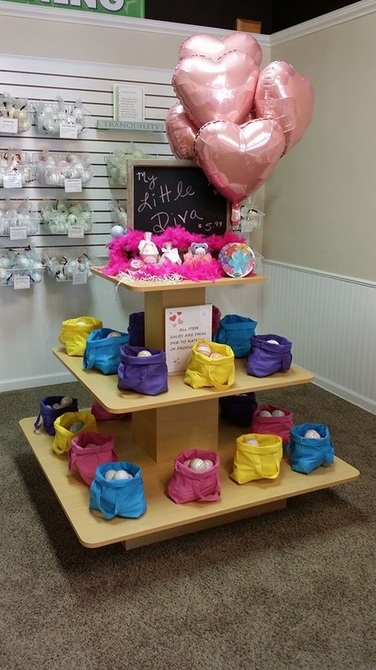 ---
BATH BOMB BODY SOAKS...
Our Premium Bath Bombs are beyond amazing! Just use one in your daily bath and let it do the rest. A rich and aromatic blend of softening oils and creamy butters! Relax and unwind with any of our invigorating scents. Choose your favorites from our list below! A bath for everyone! You will be glad you did!
---
HANDMADE SUGAR SCRUB...

---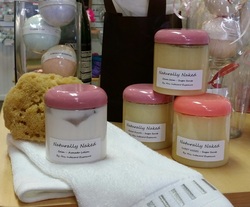 MADE FRESH DAILY! Now that the environmentally hazardous micro-beads have been banned by the EPA, a fine grain sugar scrub is a fantastic exfoliating gem! Use our NATURALLY NAKED Sugar Scrub and Avocado Lotion for facials and as an all over body exfoliant. Packed with natural sugar, rich shea butter, coconut oil, cocoa butter, and only the finest pure essential oils! Leaves your face and skin smooth and with natural radiating glow! Available in Angel Face, Beautiful, Sensual Crystal, Summer Love, Sweet Kisses, Cocoa Calm (scrub and lotion), and Fresh Baked Biscotti Aromatherapy scents.

IN-STORE ONLY OR FOR SHIPPING PLEASE CALL US AT (773) 417-3223


---





OUR NEWEST PRODUCTS!​​
​Introducing "Smooches" Body Splash! An enticing and fragrant blend of Aloe, Essential Oils, and Witch Hazel that will keep you feeling refreshed for hours! Splash on after bathing and enjoy! New also is "Oil For My Mr." All Over Body Oil! A unique aromatic blend of over 15 different natural body oils to moisturize like nothing you have ever tried before! Use on your entire body. Great for natural haircare too!


---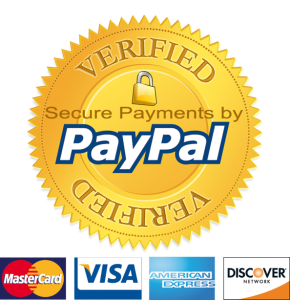 ---

FRESHLY MADE SCENTS AVAILABLE IN STORE AND FOR SHIPMENT NOW:

• Acai Berry: The complex scent of the healing miracle fruit from the Brazilian rain forest. It is fresh, sweet, tart, and tangy. Berry delicious!

• Aloe & Cucumber: The smell of cool cucumbers, refreshing aloe vera, and a splash of fresh citrus create this light summer breeze scent. Enjoy all year round!

• Aloha Yum!: A tropical Hawaiian delight! A big bowl of creamy vanilla ice cream topped with mountains of whipped cream and pineapples. Yummy!

• A Moonlit Path: Imagine walking down a moonlit path with the one you love. A cool, light breeze carries the scent of delicate roses, sensual jasmine, and beautiful violets with hints of sweet musk. Simply romantic!

• Asian White Tea: A delicate fragrance that balances the fragility of freshly harvested green tea with soothing undertones of the lightest florals.

• Avalicious: MLD! A soft blend of fruit, floral, and citrus smoothed over by rich creamy vanilla. For you Ava!

• Awakening: An energizing blend of mint and eucalyptus pure essential oils and herbs. It's a perfect herbal soak to awaken your skin and your senses.

• Bedtime Bath: A soothing bedtime blend of lavender, chamomile, and lily of the valley with a splash of citrus. Nighty nite!

• Bedtime Ritual: Lavender fields, neroli blossoms, and golden chamomile will have you ready to drift off to sleep before your head can reach the pillow. Sweet dreams!

• Belizean Breeze: A diverse and harmonious combination of both floral, root and wood. Base and middle notes of neroli and gingerroot with an ever so slight belizean rosewood top note make this an unusual and interesting fragrance.

• Birthday Bash! (It's Your Birthday!): MLD! This is an amazing scent blend of sweet funfetti cake that's topped with rich butter cream vanilla frosting. An ideal birthday gift with no paper wrapping required!

• Black For Men: Highly requested! This fragrance is a modern, classy, sexy, complex blend of the following fragrance notes: bergamot, lemon, silver fir, and geranium; all sitting on intoxicating notes of woods, leather, and musk.

• Blue Hawaiian: The alluring fragrance of the tropical blue cocktail, Blue Hawaiian. Let your senses drink up the scent of sweet pineapple, creamy coconut, orange juice, a splash of vodka, and a cherry on top. Cheers!

• Blue Sage & Lemon: Awaken your senses with this empowering blend of lemon enhanced with notes of earthy sage.

• Butterflies: An incredibly enticing fragrance that blends alluring amber with woodsy Moroccan tones of sandalwood and patchouli to create an exotic and mystical scent.

• Born To Sparkle: MLD! If you love sparkley things as much as we do, you won't be able to resist this ultimate pink blend of watermelon, bubblegum, pink sugar, and strawberries. Embrace your sparkleness!

• Brazilian Coconut on Whipped Cream Clouds: The sweetest of scents! A dollop of creamy Brazilian Coconut Whipped Cream on top of a mountain of rich vanilla ice cream. A tropical treat without the calories!

• Breezes & Sunshine: An aromatic blend of bright citrus, fresh marine notes, and summer flowers as free as a breeze, as warm and happy as sunshine.

• Bubblegum Asylum: MLD! Remember the days you would run to the penny candy store for a juicy piece of bubble gum? Enjoy this sweet aroma here again that we all loved as kids.

• Candy Girl: MLD! She is a girl from Candyland Town where all the people are made of sugar cookies with sweet frosting, candied cherries, sprinkles, and powdered sugar. Are you from Candyland Town?

• Candy Yum Yums: A sugary fruit medley of strawberries, raspberries, tangerine, cherries, and peaches. Yum yum!

• Chamomile Cozy: Cozy up with the healing scent of chamomile. It's naturally relaxing! Chamomile is known to relax the mind and body. It is especially good for insomnia. A must-have scent for everyone!

• Cherry Chick: MLD! A big bold fragrance! A cherry explosion with a splash of creamy vanilla that will blow your mind!

• Clean & Fresh: Unique and sophisticated! Oils of bergamot, lemon and tarragon blended together with whispers of geranium and rose with notes of vetiver and cedarwood. So fresh and so clean!

• Coconut Lime Verbena: A tantalizing fusion of fresh coconut, sweet lime, and invigorating lemon verbena soothed by creamy vanilla. An energizing blend!

• Cranberry Champagne: Enjoy a bubbly blend of sweet cranberries and sparkling champagne. Sure to be the toast of the town!

• Creamy Relaxation: The ultimate floral, sensual, relaxing fragrance. Warm, soothing vanilla with just a touch of sensual jasmine. A single whiff will leave you feeling relaxed and sexy.

• Dark Kisses: A seductive blend of juicy berries, tempting blooms, sensual incense, and soft musk. It is a modern day tale of forbidden love. Unleash your primal passions in THE DARK!

• Drama Queen: MLD! A flirtatious, fruity, sexy fragrance. A tantalizing aroma of sweet juicy candied apples and pomegranate, with nuances of fresh ivy and oak moss.

• Endless Love: A fresh and flirty blend of Apple Blossom, Honeydew Melon, and Ylang Ylang. Inherently feminine, beautiful, and sure to linger in the minds of any man close enough to get a whiff!

• Epiphany: Complex and exotic, this aroma is ripe with juicy plum and fig tones balanced with delicate orchid. Nice!

• Erotica: A light, warm, sultry scent. An erotic blend of exotic flora, fruits, a dash of sassy spice, and a splash of vanilla musk. Sooo seductive...

• First Crush: MLD! A magical aromatic blend of Japanese grapefruit and mandarin, full bodied middle notes of Georgia peach, purple plums, Valencia grapes, and soft rose petals; sitting on a wonderful base note of Nubian musk. Reminds me of mine.

• Flirtatious: A playful, flirtatious fragrance of exotic fruit and sensual musk that'll make you swoon!

• Forbidden Fruit: The ultimate forbidden fruit. What can be more enticing than a red delicious apple dipped in a candy shell? Candy Apples, who can resist?

• Forever Red: Bursting red pomegranate accented with hints of osmanthus and fluffy marshmallows. Sexy!!

• Fresh Rain: The signature scent of a fresh summer rain shower with light notes of jasmine, wisteria, rose, patchouli, sandalwood, and oakmoss.

• Fruiti-licious: Smells just like fruit ring cereals! The super sweet scent of juicy orange, ripe berries, tangerine, and sugared vanilla. You will love it!

• Gentleman: For the man who opens doors and pulls out chairs, a true gentleman. This sensually sweet, woodsy blend is dedicated to the sophisticated, classic, intense yet refined man. Creamy and mild. It is a subtle, earthy masculine blend with a touch of sweet romance. I have blended patchouli, sandalwood, and a sweet touch of vanilla essential oils to bring you an alluring and unmistakable scent that is not overpowering, nor pretentious. I know a Man like this... he owns my heart!

• Glacier Falls!: When hearts collide that is a powerful force. If it were audible it would sound like when a glacier's edge cracks and falls into the water. A fresh, clean, unisex blend that begins with floral top notes of jasmine, followed by middle notes of bergamot, green melon, berries and peach; all sitting on base notes of woods, amber, and musk. Love..it just makes scents!!

• Hawaiian Princess: MLD! Grab your grass skirt and say aloha to a tropical delight of sweet coconut, juicy island fruits, and light wisps of exotic flora.

• Hipster Hippo: MLD! A very berry fruity fusion of strawberry, raspberry, and wild red currant with hints of juicy pineapple, plum blossoms, and pink jasmine. Sooo hip!

• Honey Babe: A sparkling blend of warm honey, sweet orange, crisp apple, toffee, and soft white musk mingling together in perfect harmony.

• Honey Bee Love: A surprisingly sexy aroma of warm honey, vanilla, and milk chocolate on a base of soft musk and sandalwood.

• Huckleberry Sweetie: A sweet bouquet of blueberry with raspberry, grape, strawberry and peach top notes with a sweet background.

• Intimacy: The sweet scent of golden ripe Kumquats combined with sparkling red currants to create this zesty fruit and berry mélange. Delicious!

• Irresistible: A Floral fragrance for women with top notes of cassia, basil, ylang-ylang, bergamot, black currant and lemon; middle notes of jasmine, lily-of-the-valley and rose; and base notes of musk and woods.

• Island Heat: A powerful fresh pineapple juice, rich luscious strawberries and sweet orange juice. Combined with a dash of zing, sweet vanilla and brown sugar, you will have a knockout scent.

• Japanese Cherry Blossom: Take a trip to Japan with this bright floral scent. This romantic, captivating blend of Japanese cherry blossoms and hinoki wood with subtle notes of sweet fruits was inspired by a spring day in Kyoto. It is an absolute delight that will steal your heart.

• Just Ducky: Enjoy this relaxing blend of floral scents highlighted by the natural aroma of lavender and vanilla. These two fragrances are meant for each other, and together you get a winning fragrance that is both fresh and smooth.

• Lavender Fields: The powerful, simple scent of lavender is perfect for aromatherapy. It is known to balance the emotions, lift the spirits, and restore strength and vitality.

• Lexified: MLD! A rockin' blend! Wild strawberries tossed in vanilla cream with delicate floral notes of violets and jasmine. This truly captures the wild and delicate side of girls. This is so you Alexa!

• Look Alive!: A wonderful fresh, clean, and zesty blend of bergamot, neroli, lemongrass and fresh squeezed lemon juice to wake up your senses and your soul.

• Love Bug: A flirtatious bouquet with the nectar of juicy peaches, oranges, and apricots with light notes of gardenia and jasmine on a base of soft musk.

• Mandarin Mimosa: The sparkling clean fragrance of thick mandarin, spice, champagne, and vanilla.

• Manic Monday: The perfect wind down for those crazy days on the run! Yummy passion fruit, orange juice, a splash of fresh lime, pineapple, coconut and hints of sugar, with notes of cherry mingling throughout!

• MatchMaker!: The cleansing, soothing fragrance of Japanese Matcha Green Tea with a splash of fresh lemon and light notes of bergamot, violet petals, jasmine, grapefruit, rose, and sandalwood.

• Melon Ball: The delicious scent of a Melon Ball cocktail. A cool, fruity concoction of cantaloupe melon, pineapple, mango, papaya, passion fruit, berries, and a splash of vodka. Berry yummy and wearable!

• Mocha Missy: MLD! The delicious, warm and comforting scent of a mug of cinnamon mocha latte. Layers of strong expresso, steamed milk, spicy cinnamon sprinkles, sweet sugar, and rich chocolate topped with whipped cream.

• Muscle Relief: This is a wonderful herbal blend of essential oils known for their muscle soothing benefits. Can help with Menstrual cramps relief as well.

• Naked Breeze: Enjoy a breezy, summer rain shower while walking across the lavender fields.

• Natural Beauty: Created with all natural ingredients. Pure cocoa butter, shea, and Dead Sea salt. Lightly scented with therapeutic Aromatherapy essential oils. Be natural, be beautiful, be you!

• Neverending Rainbow: MLD! A tart citrusy lemon pineapple type with top notes of grapefruit, lemon, pineapple, orange and apple, middle notes of plum, lily, and jasmine, with a musky sugary base note.

• Oh My Achy Joints: Our blend of special herbs help soothe aching joints and backs. Added chamomile, eucalyptus, sage leaves, comfry root. My personal favorite after a long day!

• Patchouli: This earthy, crisp and warm fragrance is still as popular with both men and women.

• Pina Colada: If you like Pina Coladas you'll love this one! The perfect match to your favorite tropical drink. You can almost feel the frosty glass in your hand and the tropical breeze.

• Pink & Playful: A pink and playful fragrance you will fall in love with from the first sniff! You won't be able to resist this blend of berries tossed in creamy vanilla, sprinkled with sugar, light soft notes of jasmine, lily of the valley with a soft musk base.

• Pink Berry Mimosa: Need a drink, but don't want all the calories? Drink up the lusciously fruity and uplifting aroma of juicy strawberries, pink raspberries, and tart pomegranate mixed in sparkling citrus mimosa.

• Pink Flamingo: Bold, bright, fun and fruity! This whimsical blend of citrus and cherries topped off with a touch of glitter is the perfect girly scent!

• Pink Watermelon: Ripe, pink & juicy watermelon rolling on a wave of sweet sugar and tart lemons. A surprising blend that's perfect for any time of the year!

• Playful One: This combination of ripe, sweet fruits can only be called very delicious and playful! Like you!

• Popular: MLD! A fragrant kiss of honeyed violets and pink sugar layered on top of Italian mandarin and crisp apple blossom. One sniff of this oil will put you in the sweetest mood! Do not let the name fool you - this oil rocks! So sweet and pretty! This is the epitome of sweet and sassy! This oil has a lot going on! This is definitely a must try! Top notes of Italian Mandarin, Grapefruit and white peach. Hints of apple blossom, honeysuckle and lily of the valley with bottom notes of Cedarwood, Amber, Vanilla, Musk and sweet candy!

• Pretty Pink Candies: A playful blend of vanilla, cotton candy, caramel, juicy strawberries, and pretty pink candies.

• Princess: This is a fun summer scent designed for the princess in any girl. A blend of kiwi, lime, lemon verbena, white orchid and sweet pea. Bottom notes of coconut, vanilla, and musk complete this fabulous scent.

• Puppy Love: MLD! This scent perfectly captures the delicate essence of youthful love. Jasmine, classic and romantic.

• Purple Passion: (our tribute to Prince) A flirtatious blend of pomegranate, plum, and grapefruit and a hint of raspberry. Beautifully balanced with a base note of marigold. Deliciously sweet just like the man himself!

• Rain Bath: A unique blend of spices, fruits and herbs provides a clean, fresh burst that awakens your senses! Great for men and women!

• Sassy & Sweet: MLD! The sweet blend of vanilla butter cream frosting, dreamy caramel, fluffy marshmallows, with a sassy touch of light musk. Sassy and Sweet at its best!

• Seaside Detox: A seaside retreat for your skin made with natural seaweed. This luxurious ingredient capture all the richest minerals from the sea that will nourish the skin and help your body to rehydrate, re-balance, and regenerate the skin cells while detoxifying, purifying, and also oxygenating too. If that wasn't enough, seaweed will leave your skin soft, supple, smooth, and firm.

• Sensuality: This arousing blend is sure to become your favorite. Exotic floral and earthy scents create this delightfully stimulating, alluring fragrance. Awaken your senses and those around you!

• Sexy Secrets: This uplifting and utterly feminine fragrance combines a splash of fruity sweetness with a bouquet of powdery florals. Base note of Tangerine spiked with Ginger -- Truly divine.

• Sharp Dressed Man: A masculine scent with a clean, sharp finish. This fragrance combines the scent of a strong yet sweet aftershave with hints of sexy spices and orange zest.

• Sinfully Sexy: Sensual, earthy patchouli with a splash of creamy vanilla make this sexy aroma irresistible.

• Sophie's Smile: MLD! The aroma of sweet jasmine, rose petals, lily, and soft musk with just a touch of zesty citrus. Just like you Sophia!

• South Pacific: Warm, rolling waves of sea salt, sea moss, and green vetiver in south Pacific waters. An irresistible, handsome scent.

• Strawberries & Champagne: An intoxicating, romantic scent. A tempting cocktail of sparkling champagne with iced strawberries and a light splash of vanilla.

• Strawberries & Summer Melons: Strawberries, melons, and summertime all rolled into one! Not too sweet, not to tart. Perfect for any day and any mood.

• Strawberries, Strawberries, Strawberries!: Drift away in an open field of sweet, succulent strawberries! Go on, you deserve it!

• Summer Secrets: A rich feminine fragrance with powdery soft top notes of rose and sweet magnolia. Elements of soft lily and carnation are also present with a base of soothing sandalwood, orchid, musk and amber.

• Summer White Rain: The scent of a fresh summer rain shower with light notes of jasmine, wisteria, rose, patchouli, sandalwood, and oakmoss.

• Sweet Angel: The classic and romantic fragrance of Jasmine. It's sweetly exotic, soothing, sensual, and known to have many Aromatherapy benefits including calming nerves and boosting energy. Jasmine is also a well-known aphrodisiac and antidepressant.

• Sweet Dreams: A soft, soothing blend of delicate flora and clean citrus is sure to relax you. Great for menstrual cramps! This unique blend of essential oils is also known to help ease night sweats and promote sleep. Nighty night!

• Sweetheart: A delicious fragrance that blends vanilla, sugar, and a hint of fruits that will make you want to celebrate Valentine's Day... EVERYDAY!

• THE MRS!: A scent that embodies his friend, his lover, his lady, his Mrs. She is the Queen! With strength, compassion, and love she rules. This blend of Acacia floral, rich creamy vanilla, with hints of pineapple and orange, defines her sweet, intimate, and sexy spirit. Not only does she wear his ring, she wears his crown! The ultimate...MRS INDECENT EXPOSURE!

• Tahitian Fantasy: This is a perfect blend for a tropical spa get-away! Subtle hints of Tahitian coconut with Tiare flower blooms will take you away from your hectic life and lead you into a lush tropical spa.

• Temptation for Men: Earthy, Mystical, and Exotic. If you're looking for a warm, sultry, masculine scent, look no further! He will love it, she will love it on him! So tempting…

• Tranquility: Unwind after a long day in a sea of tranquility then drift off to a peaceful sleep in your warm cozy bed.

• Tropical Diva: This scent-sational blend of tropical fruits and berries is fit for the tropical diva in you! Orange, pineapple, banana, passion fruit, strawberries, and cranberries with whispers of pink grapefruit, sugar crystals, and a splash of lemon and lime!

• Tropical Madness: A maddening tropical blend of Guava, Mango, and Papaya with a light sea mist is like no other tropical fruity blend.

• Tropical Rain Forest: A forest of fruits and flora with a cleansing mist of a waterfall. Specially infused with Mango Butter to help soften and soothe your skin!

• Tropical Soda Pop: Juicy orange, sweet Bing cherry, and sparkling raspberry blend on an effervescent soda base. A drink fragrance bursting with sunshine in paradise!

• Tropical Sunset: Imagine lying on the beach in the tropics enjoying the sunset. You watch all the blues, oranges, pinks, and purples of the sky bounce off the water. Breathe in the scent of citrus fruits, green breezes from the tropical forest, coconut from nearby palm trees, and the warm musk scent of sunset. Relax and enjoy!

• Tropical Vacation: Take a tropical vacation with the scent of tart pineapples, creamy coconut, freshly squeezed orange, and a splash of zesty lime. Enjoy your vacation!

• Tutu's & Bow's: MLD! Opening with sparkling notes of bergamot, sweet orange, and crisp apple; followed by rich, golden honey nectar, toffee bits, and soft white musk mingling together to create a sweet treat as natural as sunshine and rainbows!

• Tutu Fabulous: MLD! Totally sweet bliss! You will totally fall in love with this fabulous scent! Accents of cognac and rum create a liquor accord that envelops this fabulous fruity creation. Cranberries and sweet plums infused with vanilla and soft musky undertones create this lovely blend! Top notes of rum, cognac, fruits; Middle notes of cranberry, plum; Bottom notes of vanilla and musk.

• Under The Sea: A sparkling, oceanic fragrance. The scent of salty sea air with notes of nectarine, bird of paradise, water lily, and orchid. A sea of beautiful fragrance.

• Vanilla Champagne: A sparkling yet soothing fragrance. Bubbly champagne with rich vanilla undertones and light notes of citrus, delicate floral, and rum.

• Vanilla Craziness: MLD! The absolute best Vanilla we've ever tried and our customers agree! Pure dreamy, creamy vanilla fragrance. So rich, so smooth, so…..CRAZY!

• Water Ballet: MLD! Take your senses on a trip to the beach with the scent of lime, coconut, and ocean breeze.

• Wet Kisses: As playful and uplifting as a wet kiss! It's sweet, juicy, and intoxicating. Indulge in our lively blend of juicy melons, sweet apples, tart pears, and a touch of floral notes. How sweet and romantic!

• White Tea & Ginger: This fragrance has a delightfully warm and soothing smell. The energizing scent of white tea lightly spiced with fresh ginger and subtle notes of nutmeg, rose, lemon, and warm musk. It is sure to awaken your senses!

• You Sexy Thing: An exotic, floral fantasy temptation. A blend orchid, jasmine and freesia with sensual skin musks and sultry sandalwood create this captivating fragrance.









MADE TO ORDER SCENTS: 10-14 BUSINESS DAYS FOR SHIPPING



• Afternoon Delight: The perfect jolt on a lazy afternoon! A fresh blend of fresh oranges, bananas, strawberries, lemon, and grapefruit with a dash of sassy but sweet lime.

• Amber Dawn: Amber Dawn is richer and deeper than any other Amber fragrance. It's an elegant, timeless blend inspired by European Royalty that will reach deep into your soul and won't let go.

• Aphrodite's Secret: A fun sensual scent that truly captures the Goddess herself. The secret is in the scent combo.. shhhhhhhhh!

• Black Linen & Amber: A beautiful unisex fragrance of cotton, fresh air, white blossoms, cashmere, amber, musk, and patchouli.

• Coconut Milk & Lavender: A sweet, calming blend that is simply beautiful. Soothing lavender on a background of warm coconut milk with subtle hints of white musk. So relaxing.

• Fat Attack: Based on the reputation of select essential oils, we have come up with this super blend with a wonderful scent. This select blend of oils is known to help eliminate that nasty cellulite we all work so hard to get rid of.

• Fresh Bamboo: A super fresh, exotic fragrance of crisp green bamboo, jasmine, orchid, and lily of the valley with a hint of spice. Fresh and earthy!

• Gardenia & Lily: Floral wonderland of sweet gardenia and soft lily. The perfect combination for women.

• Gardenia: The elegant floral fragrance of fresh white gardenia. Absolutely beautiful.

• Green Tea & Mint Detox: Green tea fused with fresh sprigs of mint. Very calming and soothing.

• Lavender Chamomile: This is such a beautiful scent! The soft scent of calming lavender and soothing chamomile with light notes of lemon, eucalyptus, rose petals, and musk. Breathe in and relax.

• Mandarin Tiki: Imagine yourself lying in a hammock, drinking a fresh Mai Tai. A fresh and energizing aroma that stirs the senses and brightens the spirit with its crisp citrus essence. Mandarin Tiki fragrance is an upscale, complex aroma of mandarin rind, currants, and berries with middle notes of watercress and palm leaves rounded out with light musk bottom notes. A luxury spa fragrance.

• Passionate Kisses: This sheer fruity blend of cherries, vanilla and juicy grapes. Sweet and tempting.

• Pink Pomegranate: Feminine, sweet, glamorous and fabulous! This ultra-chic scent will have you coming back for more! Pomegranate, hints of apple, strawberry, passion fruit and even lighter hints of musk with sweet creamy vanilla all mingled together flirting with each other to give you the pink in this fabulous pomegranate!

• Pink Sangria: A refreshing combination of zesty mandarin, raspberry, fresh blueberry and layered sweet sugar crystals.

• Sunshine: Reviving, crisp, and clean. The perfect blend of citrus and greens to brighten your day like sunshine.


• Tea Tree & Mint: A detoxifying blend of Tea Tree essential oil and mint base. Cleansing, refreshing.

• Tropical Intoxication: An intoxicating blend of creamy coconut, sparkling grapefruit, and mandarin orange.

• Tropical Punch: A tropical blend bursting with juicy orange, sweet cherry, and sparkling raspberry with little a pop of violet.

• Warm Vanilla Sugar: The warm, rich fragrance of creamy vanilla sprinkled with brown sugar on a soft, musky sandalwood background. A wonderful rich and cozy scent that's not too sweet making it a beautiful, wearable fragrance.

• Zen: A warm and calming blend of essential oils chosen specifically to soothe the mind, body, and soul.